News

Korby Lenker Relocates to Nashville

posted by Kurt B. Reighley on March 26 at 9:44 AM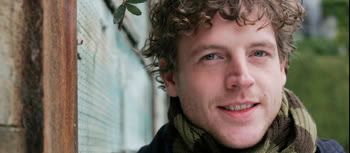 As hinted at in one of the final Border Radio columns, local troubadour (and all around swell fellow) Korby Lenker — solo artist, band leader, and member of Barbed Wire Cutters and David Goliath — has announced that he is officially relocating to Nashville, Tennessee. After May 1, you can reach him in Music City. But he's leaving town with a bang, headlining the Triple Door on Thursday, April 12. He will be playing songs off all his records (seven total, if my memory serves). "Lo, there will be some bluegrass," he writes, "and the venue has a beautiful grand piano so Iíll get to play that too." I have often made fun of Korby's taste in shoes over the years, but at this moment I'm hard-pressed to imagine who will fill them once he is gone.