Last Night

Merch Item of the Week

posted by Kurt B. Reighley on February 12 at 11:45 AM

The "Hooray for Baby Dee" bird call — available only at shows.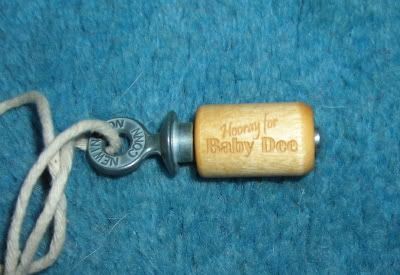 She also has a limited edition CD of bird sounds, The Robin's Song, recorded in her mother's backyard in Cleveland, OH back in 2001. If you missed her swell show at the Triple Door last night — featuring a jolly racewalking bit ("they always look so angry," she said, huffing across the stage) — dispatch a friend or three to see her at Doug Fir Lounge in PDX tonight, and tell 'em to stop by the merch table for you. Dee has family in Portland, so she should be well-fed and rested and sound even better tonight, lucky Rose City denizens.